Author: Jason
Artwork: Mixed media/painting, rubber stamp
Date: USPS stamp December 17, 1991
PEACE!
I had selected a letter from Jason to post today, and had it scanned and everything ready to go, until hesitation crept in. The letter is fairly telling and personal, and while I asked Jason if he had any qualms about what I shared (and he said he did not), it still feels a little too personal for me. Like, it is fine as long as I'm making myself that vulnerable too, or at least, first. So, I took a step back, saved that letter for another day, and went with this colorful card instead.
I loved getting cards like this! Even without a lot of words, they spoke volumes to me, and looking at them now, I see themes and symbols that appear over and over in our exchanges.  Like the elementary school picture here– I shared one of me as well on this hand-made card. Or the maple leaf.  Or the eyes. I still use the Golden Interference paints that Jason used on this card, although it may not be too apparent in the scan.
Today, staying in constant contact is pretty simple via a messaging app, but back then, all we had were long distance phone calls and the postal mail. And, I'm not sure that we have it better now. Cards and sharings like this were far more personal, individual, and memorable, than a few letters typed onto a tiny screen.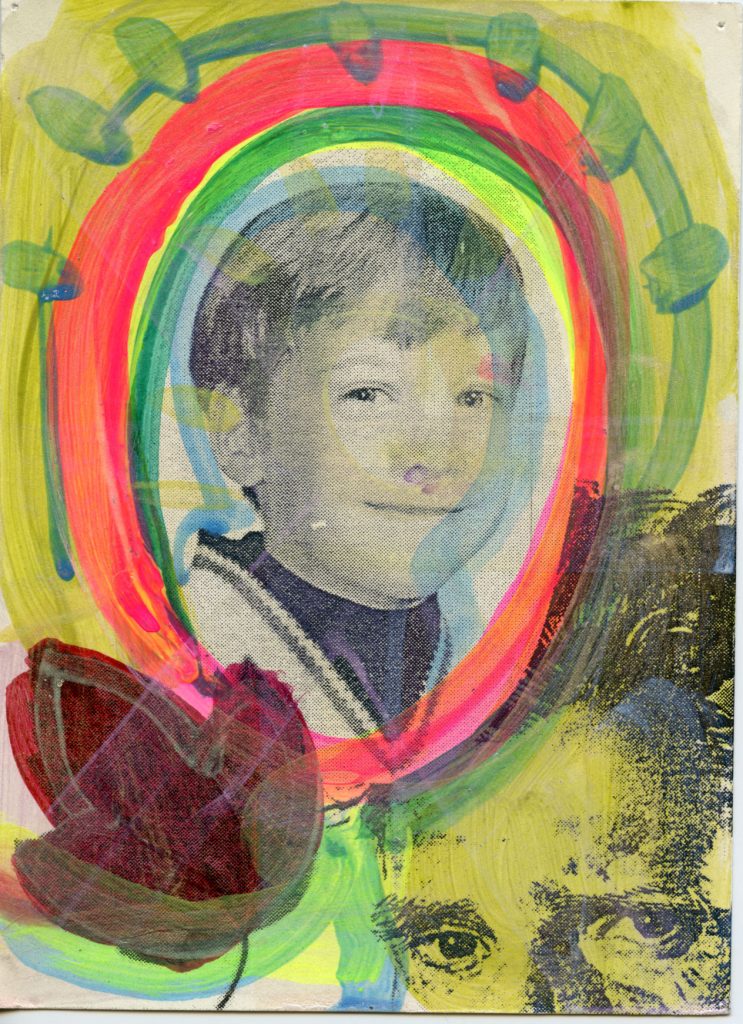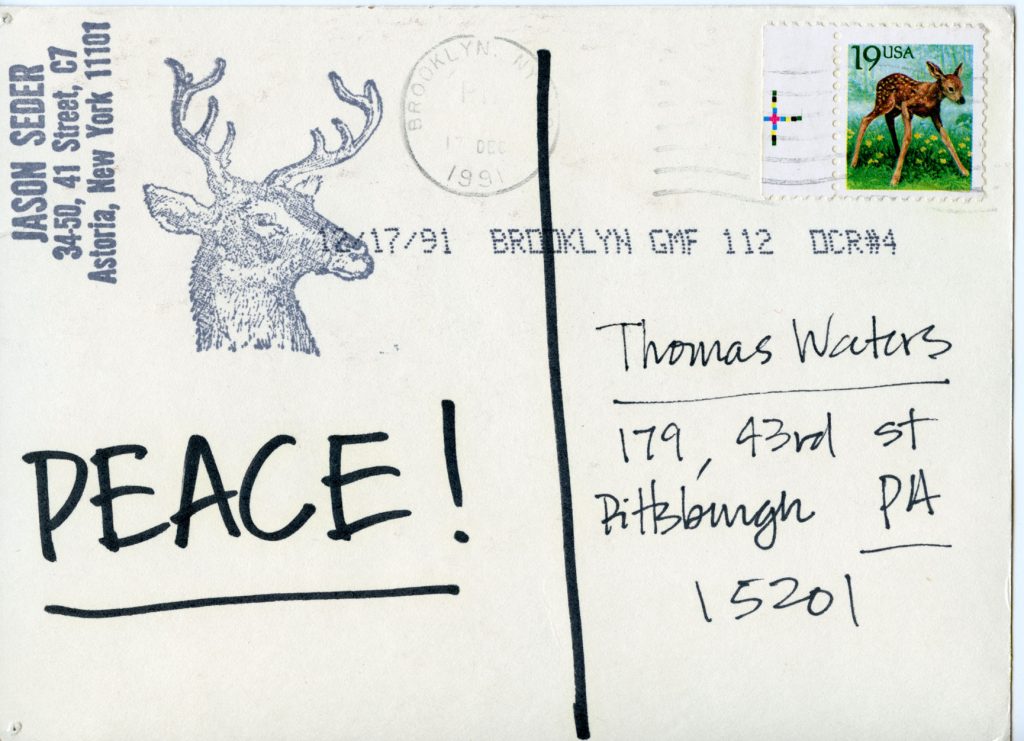 SaveSave
SaveSave