Author: Thomas
Artwork: Silver gelatin print, rubber stamp
Date: USPS stamp- shows March, but the date isn't legible. My art stamp date is March 6, 1992
The first thing I remember about you were your eyes, beautiful, intense, and I remember standing in the hallway downstairs and I asked what I should do, and you said I should kiss you. And your lips were soft and tender and it felt new but it also felt familiar like we had kissed before. That our lips fit together, and a warmth came over my whole body and my heart was beating fast as it does now just to re to recall it. I remember feeling my face against yours and I remember looking at you afterwords -your eyes, your nose, your beautiful lips. If there is one moment of my past I wish could always be in my memory it would be that moment when we kissed. Tom
One of the first things you notice, when you look at all the letters I sent Jason, was that I seemed to be obsessed with re-using envelopes and pieces of paper.  Now, I look at these envelopes and think, "jeez, give it a rest!," but hey, that's where I was back then. Recycling is good anyways. One other thing– it strikes me how making the letters and envelopes this way, puts me, all over it. Everything about the letter or note, is part of the art of it. Not always good art, but hey, I was never looking at these as exhibit able items, at least not at the time of their creation.
As I look at the photograph today, I sort of remember taking it from the North Side- looking at the old Heinz plant. But it seems like an odd subject matter to combine with the love note. Jason painted a similar image– I need to go look at that painting and see how they compare. Did I make this image in response, or did he, or neither? Moments get lost in my memory, and I wish I had journaled more, and made more notes to remember.
And, and this may seem stupid, but I'm really grooving on the color of the pencil lettering as it relates to the photograph, and the matte surface of the image. Surface is such an important element of an artwork for me, and that matte-ness with the lettering layered upon it– this is something that continues in my artwork today.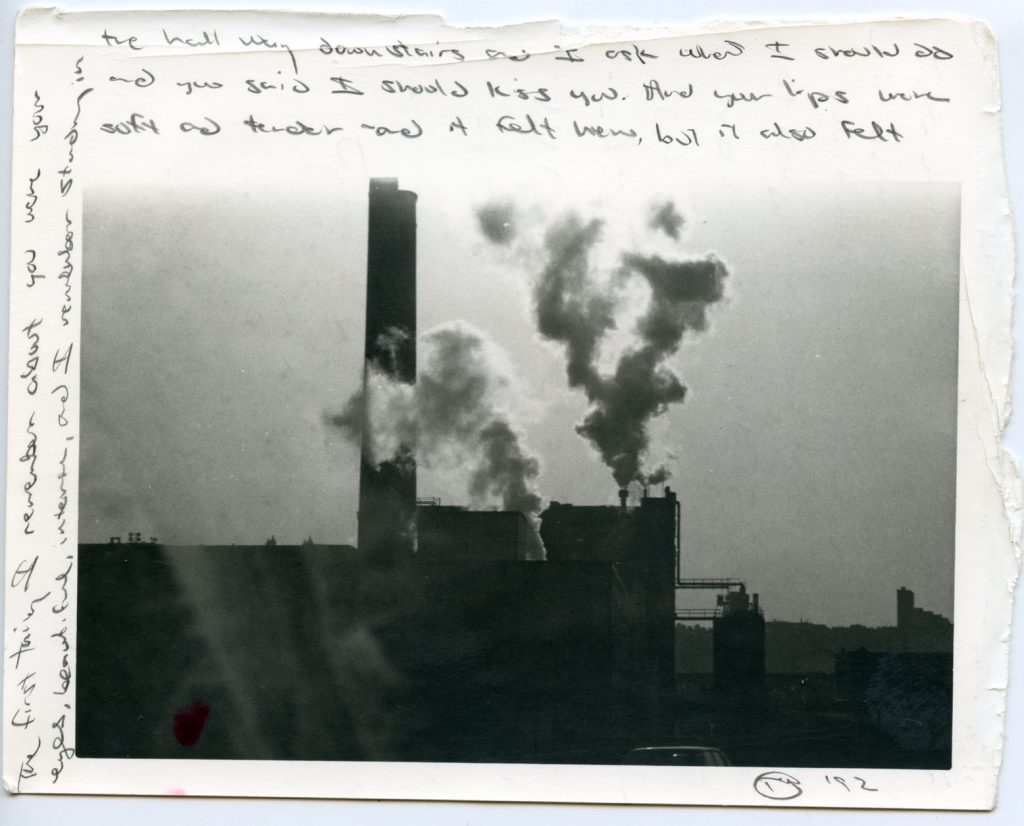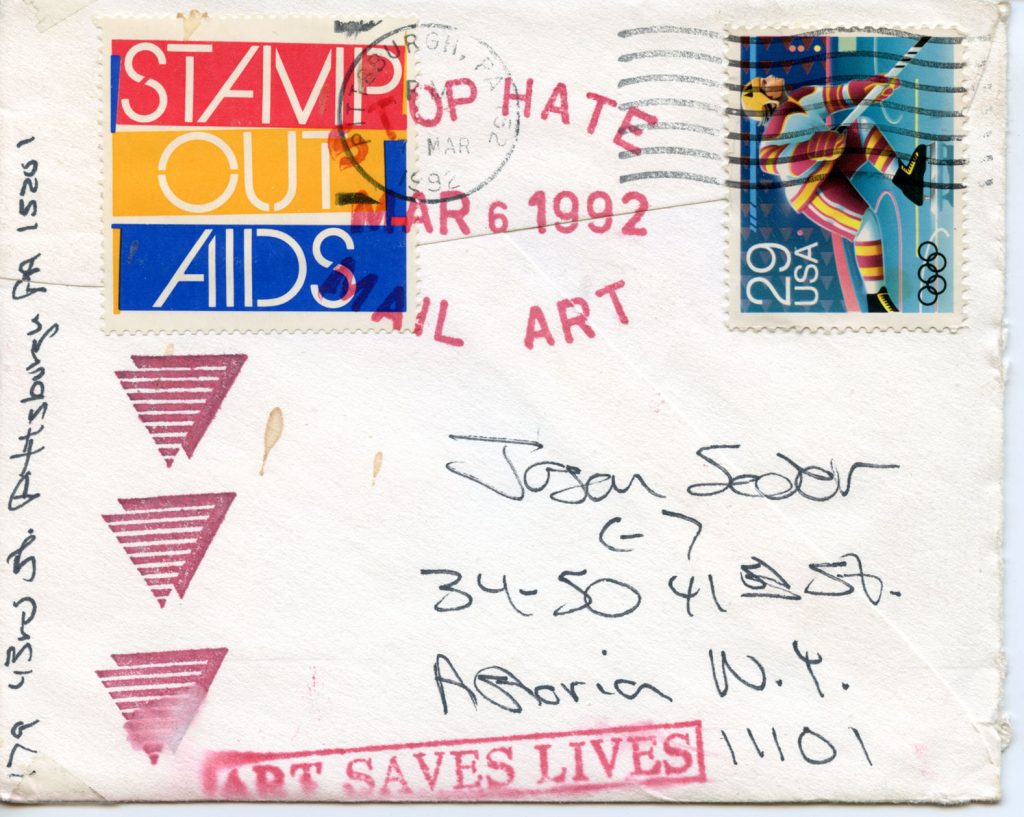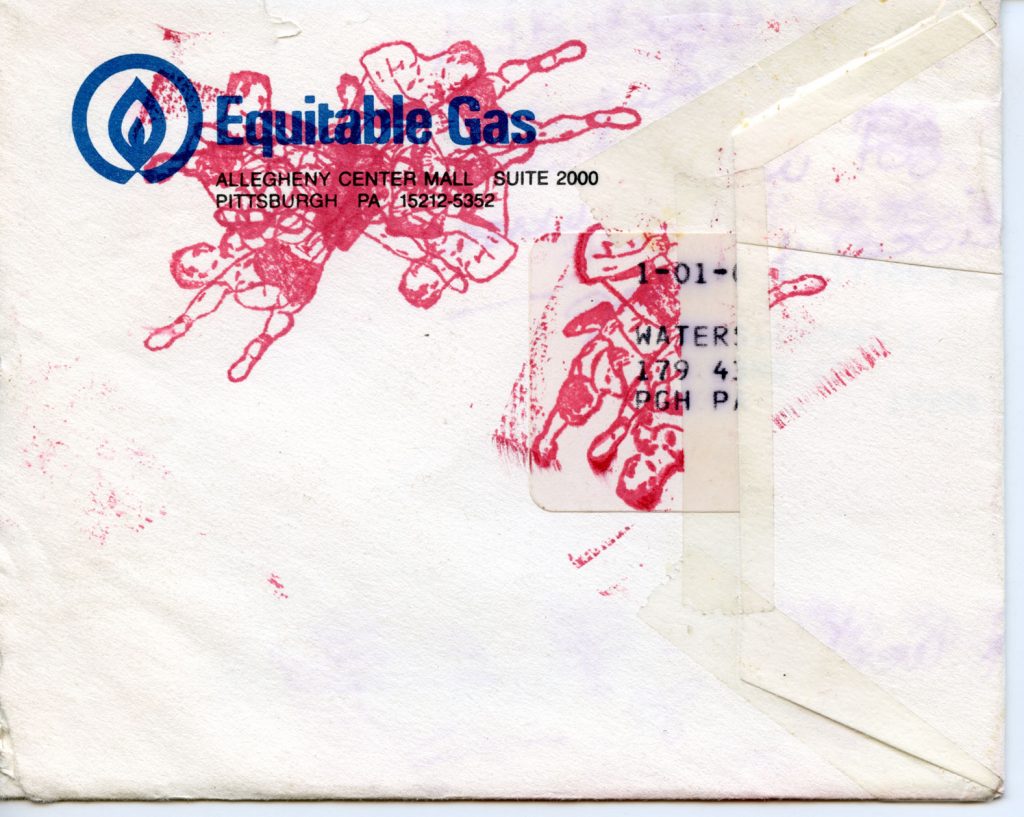 SaveSave
SaveSave
SaveSave
SaveSave