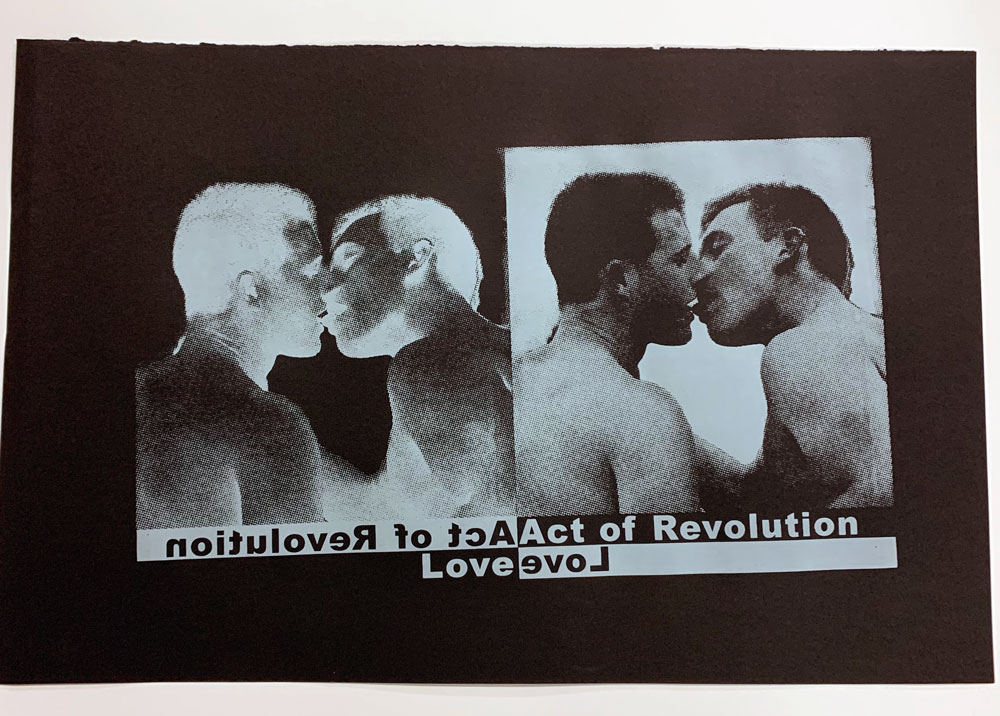 A have a smal handfull of these prints that were made as part of a test. I've always had a love/hate relationship witjh white ink, and I need to make some Tshirts on black with white ink, so these were some tests to perfect my screen image. but the results are pretty great as they are. So, selling a few as artist working prints. They are unnumbered, but I will sign them.
$25 plus shipping, unframed
The ink looks just amazing on this paper. It appears almost silver, really a luscious color!
I love this base image of two guys kissing and go back to it over and over. I remain convinced that the simple act of love is an act of revolution as well as a simple act of love. So potent!
Use this button to purchse without shipping. You can pick up and save!
Use this button for Purchase with shipping: