I'm about to print a new T-shirt for my upcoming open studio/exhibition. The graphic is from my series of inappropriate appropriations, sampling vintage gay porn.
Pre-orders accepted now until Wednesday, October 17 and will be sent out with FREE SHIPPING.
Style: "The Look"
Black ink on Grey, Army Green or White cotton T-shirt.  Available in regular cut or tank top.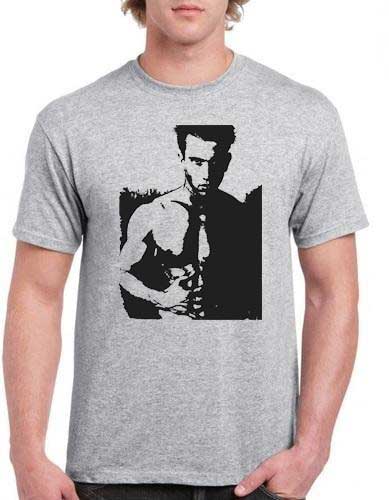 Pre-order Regular Cut T-shirt here:.
For other sizes or T-shirt styles contact Thomas Waters via email
Sample shirt image, from https://www.indiamart.com/proddetail/grey-t-shirt-14999159891.html