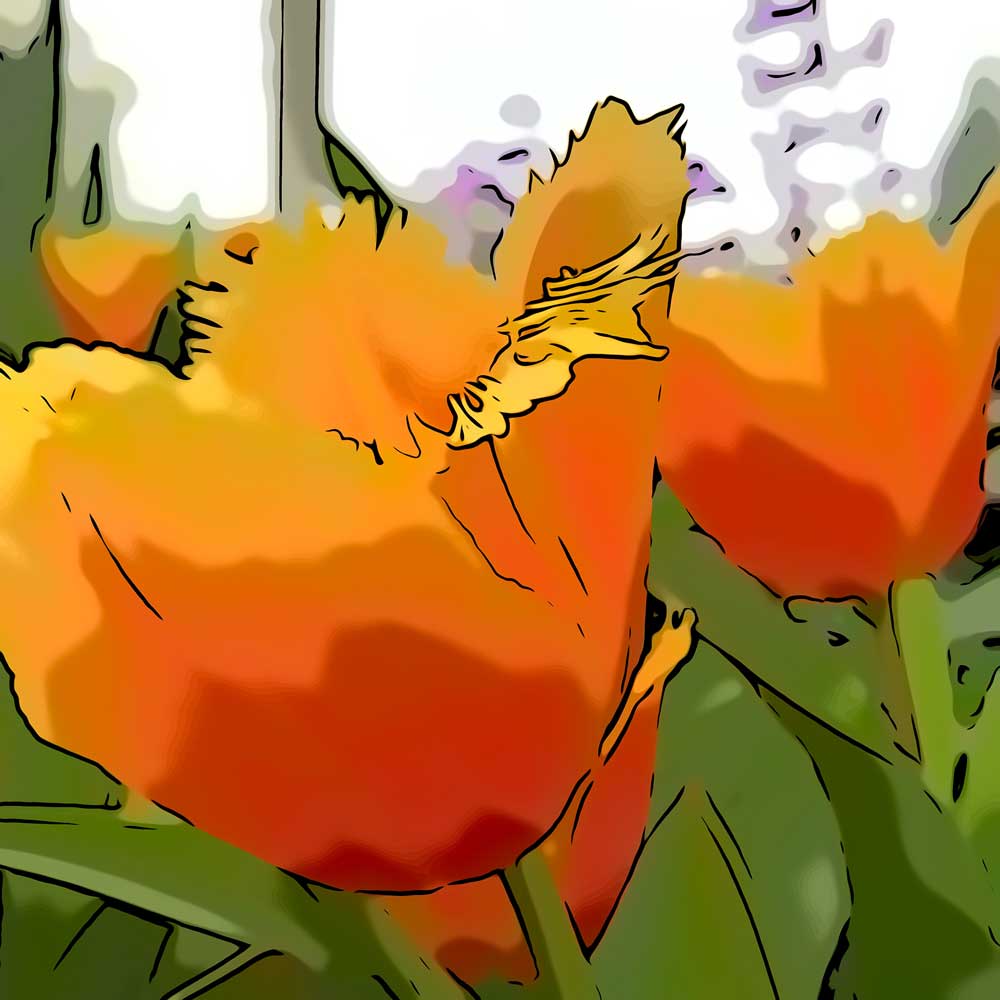 Artist created and printed note cards. This is the first series of six, designed and offered for sale.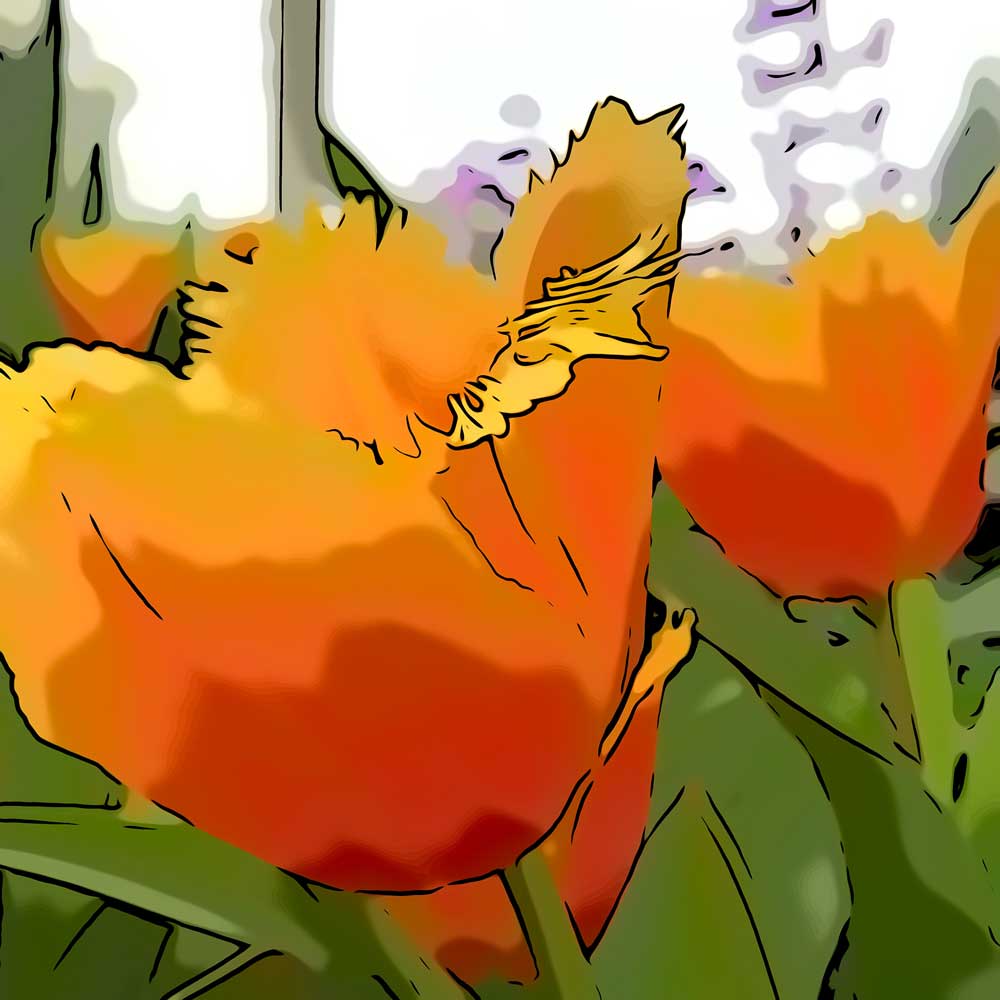 After the success of my gay hoiliday cards, I wanted to offer some more note cards, but with these, the idea is to look towards spring and the coming of gorgeous flowers.
The cards are 6″ x 6″ in size and are printed in my studio by myself. The inside of the cards are blank, and come with an envelope. They are printed on a high quality, color rich, matte card stock. The matte finish is especially nice and they don't look like store-bought cards at all. The back of the cards, list the card name, series, and that they are printed by the artist, in Pittsburgh PA.
Cards may be purchased individually, for $5 each, or the set of six cards for $25.00. Cards ship generallky within 48 hours of a purchase, and can be shipped anywhere in the US. For international sales, email me for shipping costs.